One of the absolute best parts of starting this blog way back in 2011 has been the people I have been able to meet through their incredible music. With a small handful of exceptions, I have met the most stellar people through simply wanting to share their music with other people. I have met people from all over the country. People who make all kinds of music and give all kinds of energy. It's been such an adventure and has warmed and broadened my life in so many ways. One of my favorite people that I have had the pleasure of doing this work with is Ryan Liatsis. A man unmistakable around the jam scene because of two key things – his insanely talented guitar work, and his mustache.
I have done work with Mr. Liatsis through several of his projects, most notably his original band ShwizZ https://www.facebook.com/ShwizZ and more recently his work with the vocal magicians in Western Skies https://www.facebook.com/westernskiesmusic. Both have been an exceptional example of what a guitar master he is. His signature sound is of the soaring variety, velvety smooth and seemingly effortless. It was of course an absolute privilege to get the opportunity to review his most recent release, one that is all his own, and one that has this signature sound on a fantastic display. If you love a versatile, guitar focused instrumental album, this is for you and you are in for a trip.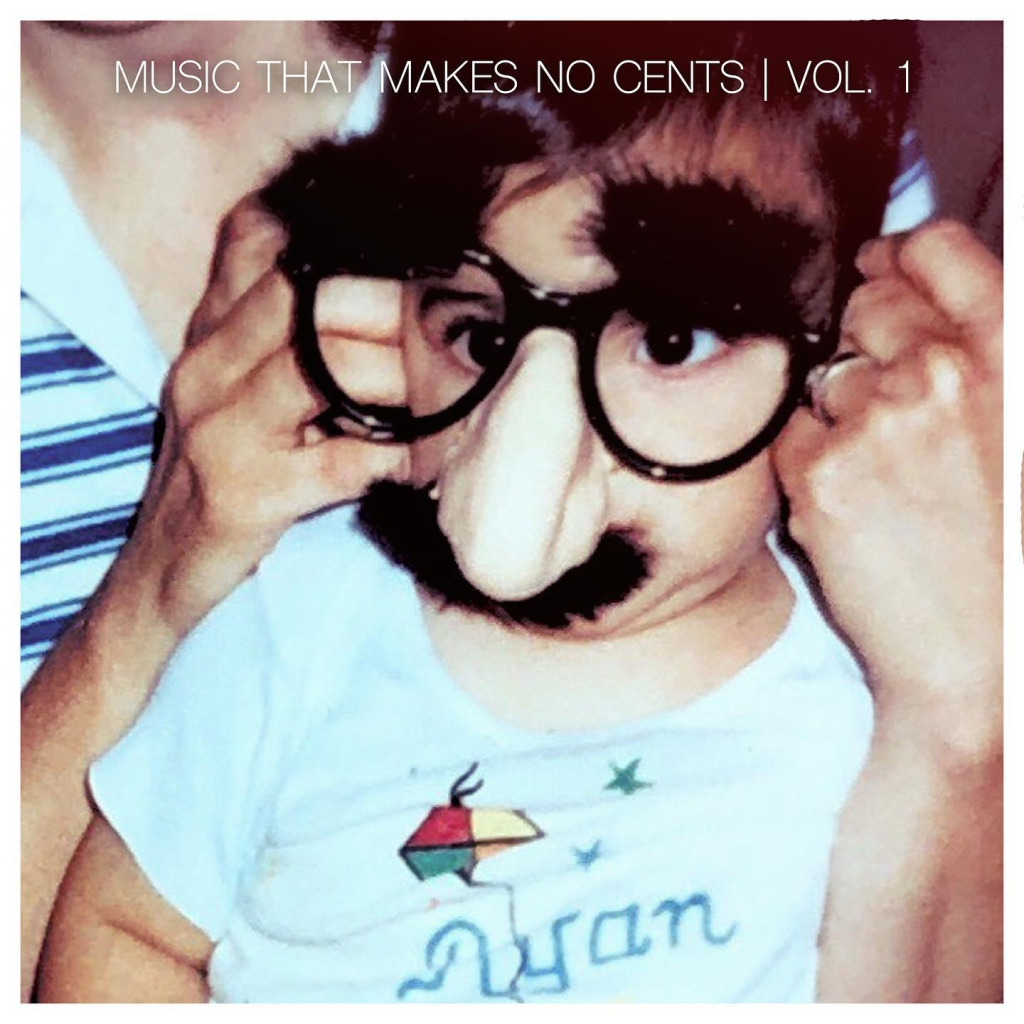 Ryan is a man of many talents, and that is evident in his new and very first solo release, Music That Makes No Cents, Vol. 1. This record is his decade long labor of love and is almost entirely self produced, self recorded, self mixed and self mastered. All songs were written by Ryan and all instruments with a few exceptions were played by Ryan. Let me state first that if you are going to invite a few special guests to help out with your solo record, there are few I would choose other than the ones he did. Most are drummers, with the likes of Neal Evans, Kito Bovenschulte, Kevin Soffera, Jordan McQueen, and Paul Cesario. He also gets some help from exceptional bassist and fellow ShwizZ musician Scott Hogan. It's a well stacked grouping of awesome.
The first track, 11:11, kicks open the whole collection with a very hard rock spiced piece of Ryan's multi-layered shredding, woven with synth and heavy drum work (care of Paul Cesario). The album then moves over to Dragonfly which immediately gave me super calm vibes while still having an earnestly rocking soul. Easily my favorite song on the album. This is that soaring guitar sound that Ryan does so well. Almost midway, it slows to a piano solo before picking back up with guitar that gives an emotional feel. This song will take you on an adventure, if you let it. Speaking of emotional, All On One is gorgeous, beginning with a dreamy far off sound that pulls you in. Not quite as calming, but it will definitely give you the feels for something with the subtly climbing notes and really pretty break about halfway through that comes back hard right into your heart. This expertly layers sounds to give depth in places throughout the songs in a way that plucks right at your internal strings.
Saturator is another great rocking track, with drums care of Kito Bovenschulte. This song is a mix of exceptional guitar playing dexterity while keeping with head bobbing beats. Coming in strong and hard with melodic layers of sound, it has fantastic use of climbs and stops. It's absolutely talking to you throughout. I love that Ryan uses the guitar like a vocal in that respect. There is a story being told throughout this record but it's entirely up to the listener to discern or decode exactly what that is. Every track is deliciously different and capable of captivating even the most captious listener.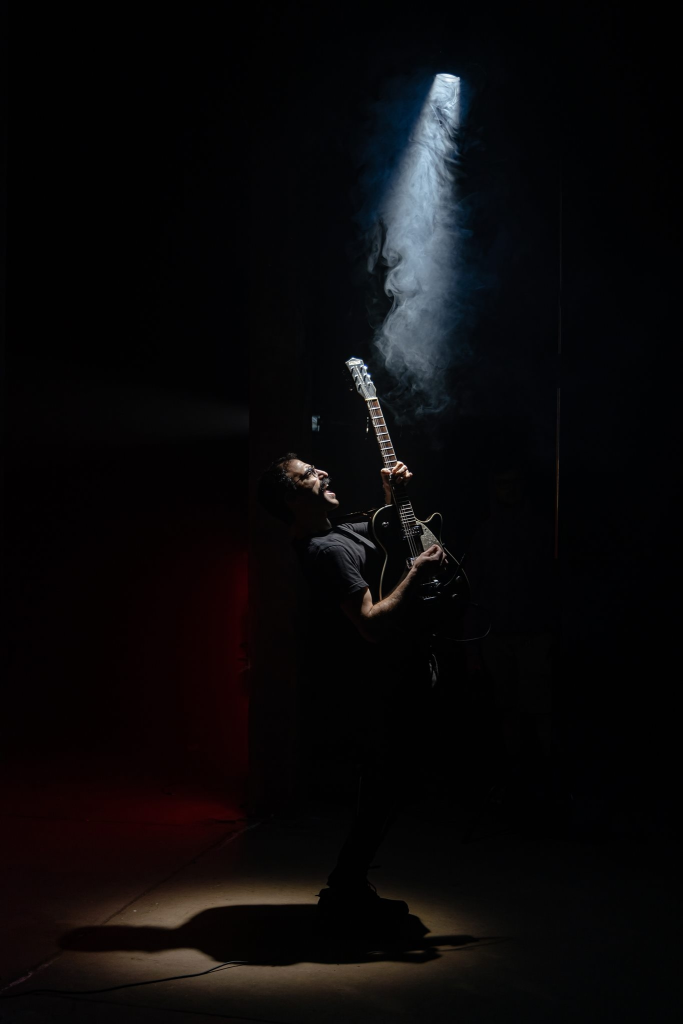 My genuinely take on Music That Makes No Cents, Vol. 1 is that it's brilliantly written and put together beautifully. This record is a batch of stories told through music like a Choose Your Own Adventure Book, and it's all up to you which road you take and which page you turn to. There is trip worth taking with yourself within, and I highly recommend that you do. I am sure if we picked Ryan's brain as to what he envisioned while writing these songs over ten years, he would have buckets of information for us – but what fun is that? I didn't really get into instrumental albums outside of old jazz and the occasional Joe Satriani song until very recently and this album was such a breath of fresh air for me. My advice to you is do what I did when I first got my hands on it. Plug in a really comfortable pair of headphones, get good and cozy in your favorite spot, close your eyes, and let the music take you where it will. Additional substance assistants are entirely up to you.
You can get yourself a download of Music That Makes No Cents, Vol. 1 over at BandCamp here:
https://ryanliatsis.bandcamp.com/album/music-that-makes-no-cents-vol-1
Additionally, you can find it on Spotify and other streaming sites!
Keep up with Ryan his work (he's a busy gentleman) over at his Facebook page:
https://www.facebook.com/ryanliatsismusic
As always, see you out there!