In the summer of 1969, thousands upon thousands of people descended on the gorgeous area of Bethel, NY and found themselves on the farm of Max and Mirium Yasgur. They were meeting up with like minded souls for four days of music and peace. What they found in those rolling hills, lakes, and trees was exactly that with a special kind of welcoming that is hard to explain unless you feel it for yourself. There is something in the ground in this area. A divine energy full of vitality, soul, and peace that permeates everything and everyone who stops to feel it. It's palpable the moment you take off your shoes and walk around. Something becomes a part of you and it never leaves. You find yourself wanting it to be a part of you every year – and I say that from experience! For many years after the original festival took place, attendees returned annually to feel that vitality and meet up with friends they connected with that summer weekend. The feeling and that kinship was something that folks have long wanted to keep alive, and it's been being kept alive in the best possible way over at Yasgur Road.
Yes, we know that Bethel Woods is here, and I heartily suggest that any visitor to the area head over to the original concert field, stand at the bottom, and take it all in. It's a truly moving experience. It's like you can hear the roar of the crowd in the wind that carries across the field. There is often a peace sign lovingly mowed into the grass, and things are so well maintained. But it's a part of a large venue now and not a place that you can come, camp, and feel kinship with others. Fear not, friends, as that is something being cultivated a few miles up 17B at Yasgur Road. In addition to hosting campers for most major events at Bethel Woods, they also host many of their own events on their gorgeous farmland and amazing wooded camping areas. The best event of the year is their annual celebration of the reason so many people still take a pilgrimage to this area – Yasgur Road Productions annual Yasgur Road Reunion. It takes place the on the anniversary of the original festival every August and is a great way to commemorate the true meaning of Woodstock with peace, love, and music. This year, the Reunion will be taking place Thursday August 10th through Sunday August 13th and celebrating an incredible 54 years of Woodstock.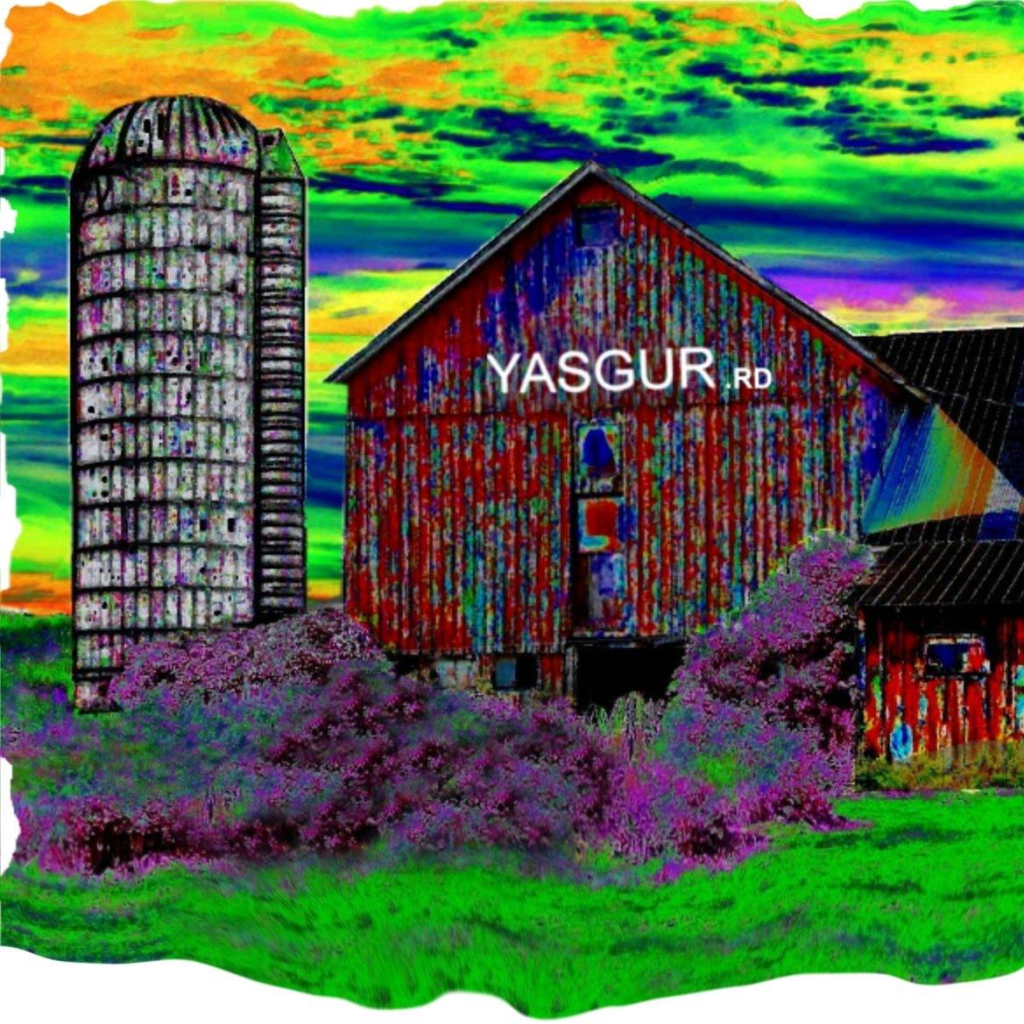 The bands on the lineup include ShwizZ, PEAK, Forbidden Fruit, Mums the Word, Gypsy Funk Squad, Sistermonk, and so many more. There is a fantastic covered stage area, great woods camping, facilities with plumbing, vendors, art, and a wonderful and truly welcoming festival atmosphere that simply can't be beat. We have been covering festivals for many years at A Perfect Mess and this has become our favorite, three years running. So many fests seek to bring the spirit of Woodstock to what they create but none do it better than the original. We cannot recommend enough that you gather your favorite souls, head on up the country and dance to the music at Yasgur Road Reunion. You will not regret it!
This is one of the most affordable summer festivals you will find this year so if you are steering clear of some of the usuals because prices are up, this is the destination for you! Tickets for the event are available now and start at $89 for Friday through Sunday GA, including camping. There are also RV options available with and without hookups at the site and an early entry option for those who want to come and get things started on Thursday. For those like myself who are very concerned about accessibility at a festival, there is handicapped camping at no additional charge. This means a lot to us here at APM!
Head on over to the website for tickets here:
https://theticketing.co/e/yasgurroadreunion?fbclid=IwAR2Wbq4Q0SEBPN2iUJrn9lrvFQlfC7sBYKAH8SEFAjLi-w24QtyG3iG18Co
Please keep an eye to the web page at www.yasgurroadfarms.com in addition to their Facebook page at https://www.facebook.com/yasgurroad for updates to lineup and pricing, and make your reservations! A Perfect Mess will also keep you updated with any changes, and we truly hope to see and dance with you all!