As a member of Generation X, I grew up looking backwards to the sixties with a certain level of respect that grew from the concept of protest music. People were working through so many social, civil, and environmental rights issues simultaneously and this important music was a means to gather, inform, and bridge the gaps between one another through awareness and working together. Nowadays, I look with chagrin and general disappointment at the modern music scenes and how much they are lacking in this style and purpose in their writing. Where is the music that tells a story of struggle to inform? Where is music that brings together activists for the same causes? It's not as if we are without similar struggles. The fires are quite literally raging right now, and we need unity more than ever.
Just as I am about to give up on today's music being truly socially aware, The Prizefighters have entered the chat.
This Minnesota ska and rocksteady band has been providing the US and abroad with a seemingly effortless throwback sound for well over a decade now. Their skillful use of traditional beats and ska groove creates a smooth and still outstandingly relevant feel that gives you hooks to sing and beats with which to shake what you were given. On top of all of that, they are writing songs with social relevance and stories of the fights we are embroiled in here in America. Their newest release, 'Punch Up', is no exception. The album is peppered with songs about the struggle to maintain our environment, our rights, our safety, and humanity. It's a breath of fresh air from the stagnant music industry's insistence on love stories and vapid, stale air. Instead, The Prizefighters have injected a sound of hope and fight – something we desperately need.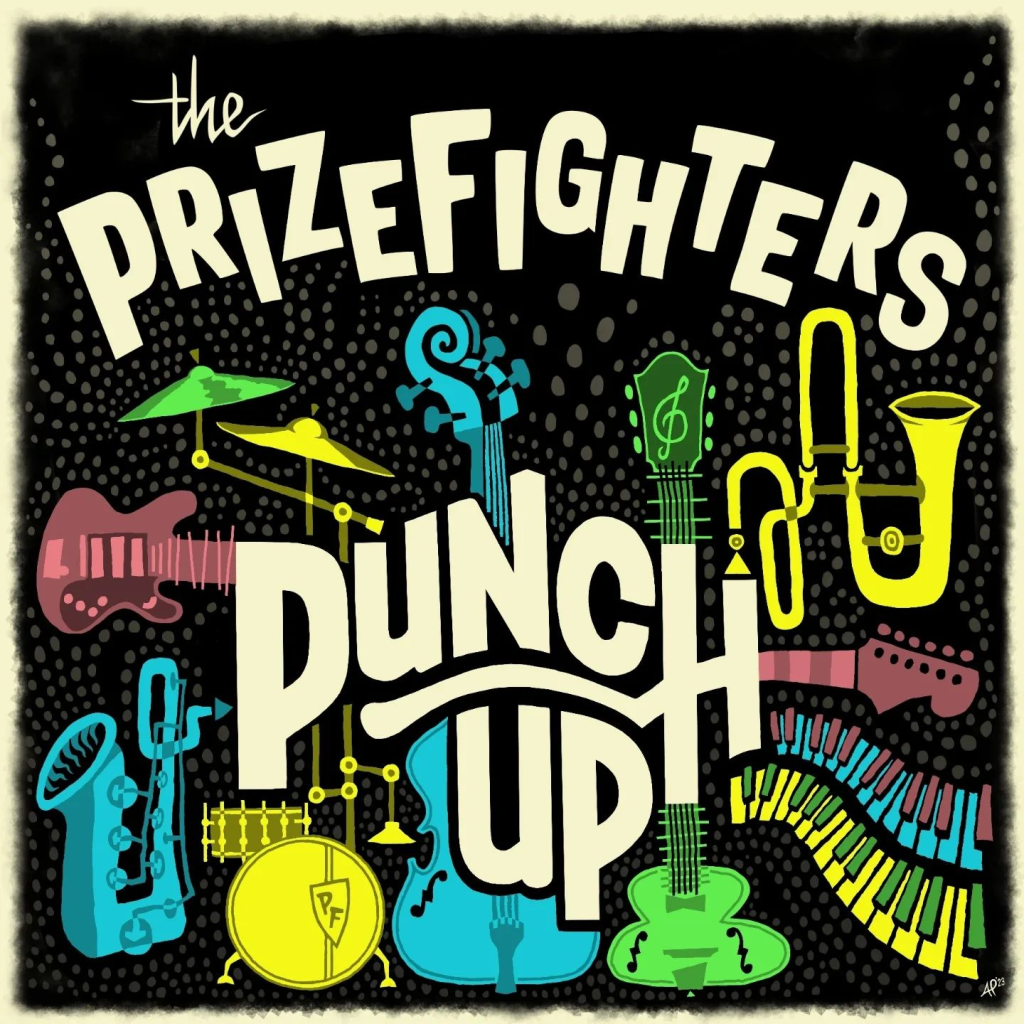 This is not new territory for the Prizefighters, but it was something they put genuine thought into for Punch Up. Sax man in the band Courtney Klos states, "While writing and recording the songs that would eventually comprise the album, we found ourselves discussing the origins of punk rock in the UK. Bands in that scene made history by calling out the Queen during her Jubilee, taking shots at corrupt institutions of power. At its core, it was a movement of punching up and it quickly spawned the resurgence and birth of many music-related subcultures: goth, mod revival, 2 Tone, skinhead revival, new wave, etc. All of it was possible because a movement dared to punch up the ruling hierarchy of society. The songs on this album were born from the same philosophy."
The record blasts off with the track 'Kick The Can', a punchy and fun song with traditional ska grooves while discussing the frustrating devastation we bring on our enviroment. It was written as a call-to-arms in reaction to the hopelessness of our current climate crisis, in addition to the accompanying bureaucratic inaction that seems to have it constantly on fire. While pointing out how disappointing this all is, it brings with it a hopefully message of change. It's an accurate depiction of the mindset of our nation as we watch reservoirs dry up, wildfires rage, and floods take lives and countless amounts of personal and property damage while our elected officials worry more about who's bathroom someone might use and the ever present love affair with automatic weapons. Frustrated doesn't begin to cut it, but this song brings with it an upbeat tempo of hope. We can't make a change without raising our voices, and thankfully, The Prizefighters are on the scene to give us the blueprints with something awesome to sing along with.
"We can't just keep our goal posts moving further down the line…"
"We are pound foolish and penny wise, hoarding wealth while the earth dies…"
"It doesn't matter what we should have done then, it only matters what we're gonna do now…"
It's truly a rally cry – we need to fix things before it's too late.
The band maintains this effort throughout the entire record, visiting with other socially and politically important topics like gun violence in 'Think and Pray'. The song gives you a body-moving beat while discussing the tragic trend of "thoughts and prayers" every time the peace is pierced with the horrors of mass shootings here in the United States. While pointing out how such trite response doesn't do anything to cure the violence, the song also reminds us that change can come from genuine positivity. It's a reminder that we need to put that positive out to the universe if we want that positive back in return. The song is groove heavy and layered with steady beats and crisp, clean horn work in the Prizefighter's signature way.
This same groove carries to other songs on the record like 'Company Time' which tells of how we need to look to the legends before us for their lessons and inspiration. They make mention of artists like Woody Guthrie and Bob Marley who both sang of freedom and human rights, especially those for workers. The entire album is very well put together sound-wise with a fantastic blend of rocksteady charm and singable lyrics to inspire.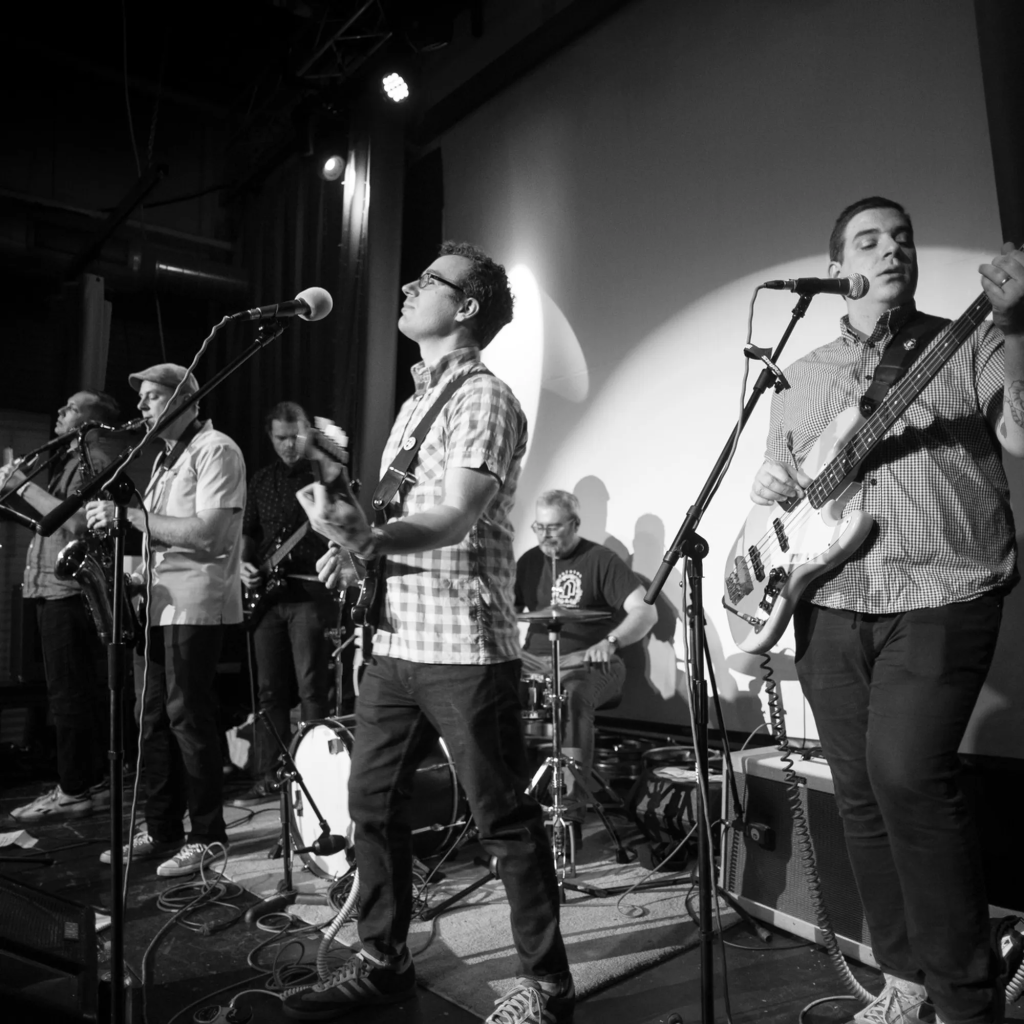 On the talent end, The Prizefighters have not only put out music that keeps the traditional sounds of Jamaica alive and well, but they have also backed the legends that helped create that sound on numerous occasions. Names like Stranger Cole, Derrick Morgan, Charlie Organaire, Roy & Yvonne, just to name a few. In addition, they continue to play out on the regular with bands like Hepcat and the Slackers who are still out there keeping that scene alive. The band is maintained with a blend of outstanding songwriting and genuine talent that culminates in a solid live show to back it all up.
The new album "Punch Up" is available now on vinyl LP, CD and digital streaming platforms everywhere. You can keep up with The Prizefighters over at their website – www.theprizefighters.net
https://open.spotify.com/embed/album/0wnXZzTRo4kKEIQLaU6Aac?utm_source=generator