Originally posted April 12, 2022
Why does it seem so long since we have all been able to get together and dance to a great live band? Probably because it has been. At least for us. Since the beginning of the pandemic, we have only been to one large show in New York City (Bad Religion) and one smaller show nearby in Stanhope, outdoors (Twiddle). Mostly though we still watch from afar. Live streams, vlogged shows, live albums. I am not upset about it. Aside from being a little medically fragile, I have grown to quite enjoy ready access to cheap drinks and a clean bathroom with no line. However, I deeply miss that live energy. The palpable energy of a room full of people digging hard on the same grooves you are. Even better, a field full of people digging those grooves, dancing under the lights, the stars, feeling the sounds permeate their soul.
Since mandates have been lifted and large populations have been vaccinated, there is hope that some semblance of normalcy can resume in the world of music venues and shows. With COVID rolling on with less gusto but no sign of going away for good, we are cautiously emerging, vaccinated and sanitizing, from our caverns of sourdough bread making and working from home to gather again in the church of live music. And I'm here for it. I crave that energy like a life force, and I long to feed that craving again on the regular.
I can't wait to do it with one of my very favorite bands in recent years in just a few days…
This Friday, Brooklyn's psychedelic indie funk quartet PEAK will be bringing us all out of the dark when they hit the Stanhope House in Stanhope, NJ with Uncle Stump. One of the most fun live bands I have ever had the pleasure of getting to know, PEAK brings fantastic songwriting and steady beat dance jams that will keep you moving until you think you might explode from the energy. Purely stated, they are a lively, fun live show put on by some of the most talented players in the scene and if you have not caught them yet, you need to be there. Don't take my word for it – you are being given a preview!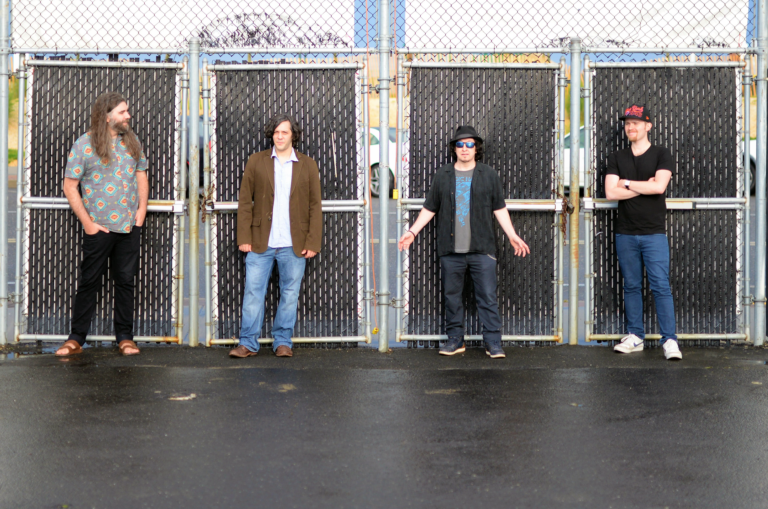 In addition to live show news, I am delighted to bring you new music news! PEAK is back with the second installment of their Hot Clips series featuring selections from their summer and fall shows in 2021. Comprised of songs off their two previous studio albums, a few unreleased songs, and even a Mac Demarco cover, this selection of jams gives you a taste of what PEAK brings to the room when they show up and throw down. Songwriter and guitarist Jeremy Hilliard (Turbine), drummer Kito Bovenshulte (Particle), Josh T. Carter (Haley Jane and The Primates) on bass, and keyboardist Johnny Young (Mick Taylor Band) create this incredible collective of soaring jams, dance beats, and rock out moments captured in the Hot Clips series. PEAK is something spectacular to witness live with the kind of honest energy and songwriting that has been lacking in the jam scene in recent years. It's one thing to be talented, but the songs are exceptionally written and the shows are the kind of fun that you just get lost in. It's an experience. I feel like I throw PEAK at my readers a lot, but I have yet to have one come back to me anything other than floored by their experience with them. If you are new to PEAK, let Hot Clips, Vol. 2 be your introduction.
One of my very favorite PEAK tracks, especially live, kicks off the collection – Path Paved With Roses. It's a track off the band's last studio album, Choppy Water, that brings super fun danceable beats with singable lyrics. This version dissolves into a steady, trippy jam. There is also a gorgeous version of the track Starlight Child in this collection that brings a sick jam with ripping guitar and crazy heady bass over an insane blend of drums and keys before delicately dropping back into the chorus and finishing precise. Their cover of Mac Demarco's Freaking Out The Neighborhood is a really fun version that highlights each ridiculously good player in this band. The solo's flow from Johnny's impossibly good key work into Jeremy's guitar shred. The whole time, Kito is absolutely destroying the drums and Josh is absurdly ripping on bass. Then the jam kicks in – slow and spacy first and then picks up the pace. It climbs steadily, holds you for a minute, and freaking explodes in a righteous climax and it's over. (The original version of this song has an amusing backstory that I encourage you to Google). This is one of my favorites to see PEAK do live. It freaking RIPS.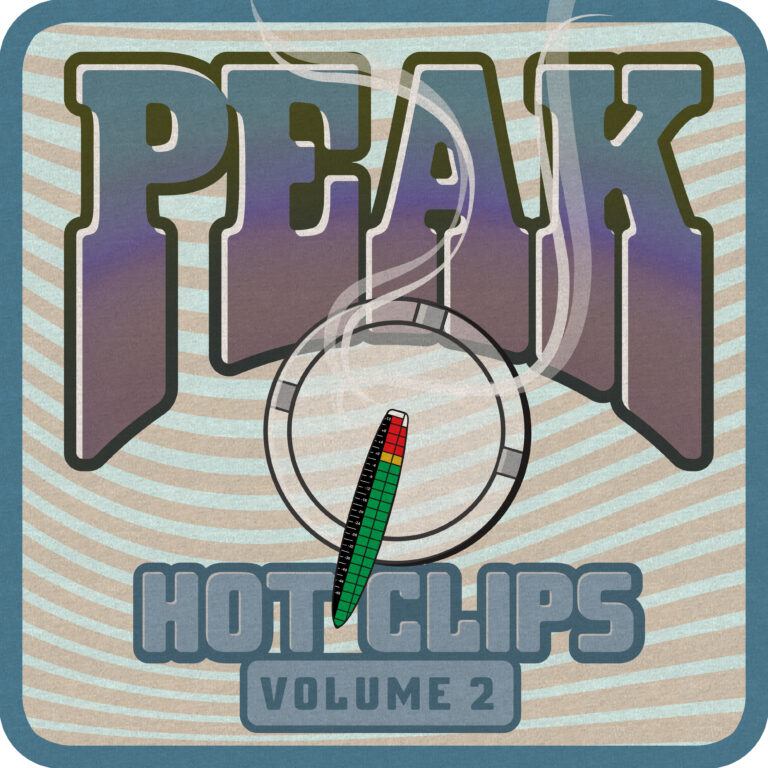 Here is the track list for Hot Clips, Vol. 2:
Path Paved With Roses
Vanishing Skies
Run Me Down
In My Mind I'm Already Gone
Freaking Out the Neighborhood
Missionary Ridge
It's Easy To Give Up (Don't Give Up Too Easy)
Starlight Child
The band will be celebrating this release this Saturday the 16th when they hit the Gramercy Theater in support of Lespecial. If you can't make Friday's Stanhope House show, I heartily encourage you to get yourself to NYC and catch them there for Saturday. The show will be a rager for sure! In fact, the band is doing FEE FREE tickets for $22. Just Venmo them your details to @PEAKtheband, $22, and your tickets will be at WILL CALL at the Gramercy Theater. How about that goodness?
In the meantime, you can check out Hot Clips, Vol. 2 (live) everywhere that excellent music streams.
Peep the link:
https://peak2.hearnow.com/hot-clips-vol-2-live
The band is out on tour this spring and adding shows all the time. Get out there and check them! If you plan to hit the Stanhope House, I'll see you there!